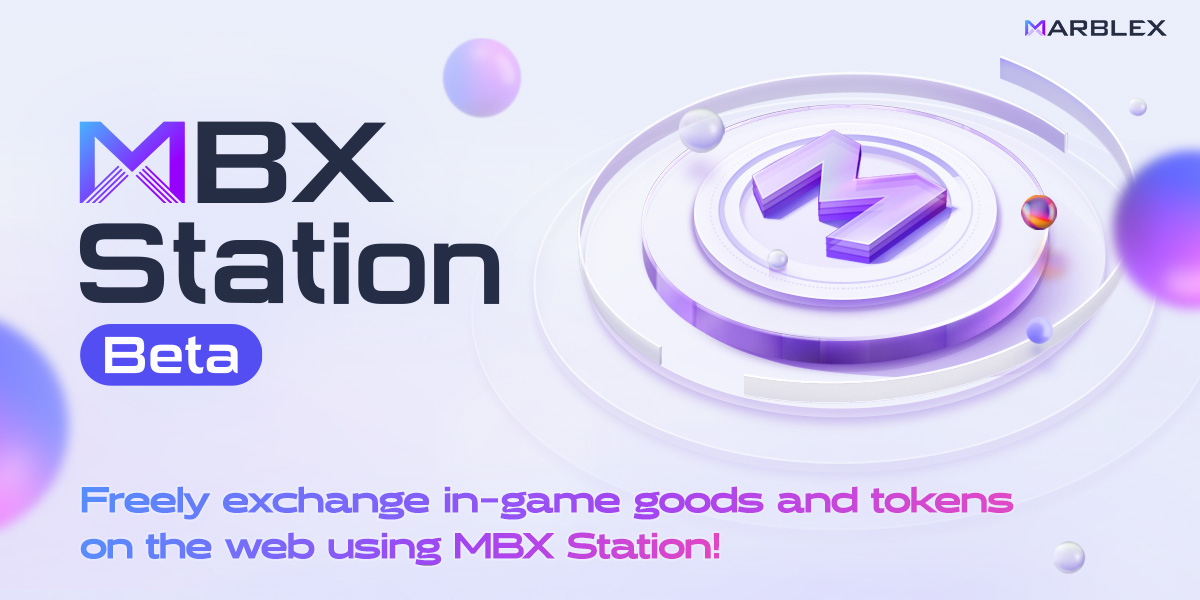 Freely exchange in-game goods and tokens on the web using MBX Station! Through MBX Station, users can exchange achievements obtained from each game with tokens or points. Alternatively, they can utilize these tokens and points in different games.

Web2 games can easily adapt to the Web3 ecosystem. In order to develop a blockchain based game, studios have to engage in a myriad of arduous tasks including the issuance of game tokens, blockchain infrastructure development, etc. However, by onboarding games through MBX Station, game devs could simply focus on development and thus readily transition to Web3.

This indicates that various online games currently in service in the Web2 domain can transition to Web3, allowing the MARBLEX ecosystem to expand with relative ease.
*Additional features of MBX Station are planned to be launched over time.